Directa desde Valencia, y por 5 año consecutivo aterrizo en el UXSpain, esta vez en la ciudad de Burgos. Una pena no acudir con la armada maña como otros año anteriores, pero es lo que tiene no vivir en Zaragoza.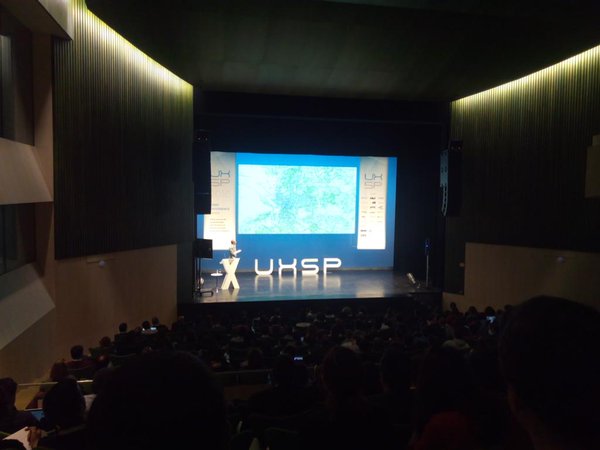 Marcelo Soria (@msoriaro) fue el encargado de abrir el UX Spain 2016 con su ponencia: «Data products and the Holy Grail«, comentándonos que las nuevas cadenas de valor son los datos, pero que no sirven de nada sino tienen un objetivo.
Es decir, los datos por si mismos no sirven de nada, son los algoritmos los que aportan valor.
Por ejemplo, el algoritmo que nos recomienda preferencias asociadas a nuestras anteriores compras o búsquedas, es lo que hace que Amazon incremente un 30% su facturación.
Más ejemplos, Netflix, $500.000.000 de beneficios por sus recomendaciones. Spotify y su descubrimiento semanal (del cual soy adicta je je). Cualquier negocio digital (respetable) que quiere estar en ese contexto, usa algoritmos.
Con tener datos no basta. Lo importante es obtener información accionable para el comercio. @msoriaro #UXSpain #data pic.twitter.com/eYsrQh5xII

— SaraClip (@saraclip) 6 de mayo de 2016
Los datos son como el ADN, son todo lo que hacemos en nuestra vida. Pero estos datos no esta conectados entre si.